Manicure, Pedicure, and Nail Technology Exam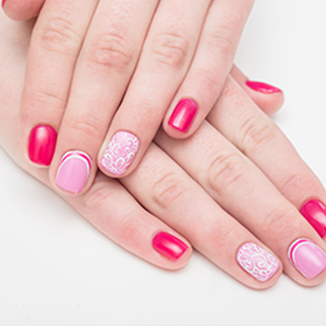 $47.95 $39.95
Live telephone support with Licensed Instructors 24/7. (760-534-4434)
Our instructors are located here in the United States and speak both English and Spanish.

Complies with all NIC, PSI, Pearson Vue and Prometric questions and requirements in your state.

Every Question & Answer direct from the 2016 State Board Exam.
Available only in English.
Money Back Guarantee, you pass your exam or you get your money back.
SUCCESS GUARANTEED!
IS ENGLISH YOUR SECOND LANGUAGE?
IF YOU SAID YES - YOU REALLY NEED THIS BOOK!
Contains the complete list of current State Board Exam questions and answers (released: January, 2016).

Available For Any State You Desire.
Success on your State Board Exam is easy and guaranteed when you take the easypass manicure challenge and order your Manicure Study-Guide today. 

The writers of the State Board Exam use at least 3 textbooks to create your Exam, these books are:
Pivot Point - Milady Nail Technology - Milady Cosmetology.

Each of these books is over 1,000 pages; so to have all the information you need to pass your Exam, you would need to read over 3,000 pages - and let's be honest, that is not going to happen!
Study materials from other companies give you "suggestions" on how to pass a test, for example - get a good nights sleep, or read the questions carefully:
- But, they do not give you the questions to read or study.
- We do give you the questions to read and study, plus the answers.

No Mystery why the national PASS RATE is only 55%.
While our PASS RATE is 98.5%.

Take the Easy Pass Manicure challenge and order today.
Our competitors offer you "suggestions" from 1994.
We give you actual exam questions from 2016.
Available Only in English.
Not Available in Vietnamese.
Not Available in Spanish.
Pass your Exam, or you get your Money Back.
Money Back Guarantee requires you have the product at least 30 days prior to your State Board Examination.
Money Back Guarantee is not valid in Florida.