Crash Course, Electronic Version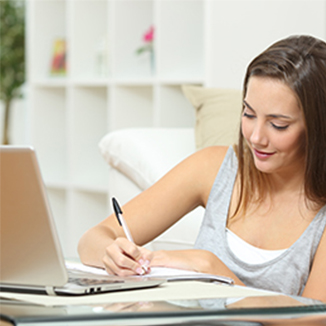 For Hard Copy click here.

Gives you the 500 most often asked questions (with answers) on the State Board Exam.
Available by email(email arrives immediately)

Presents the questions (with answers) in a random fashion just as on the actual State Board Exam.
SUCCESS GUARANTEED!
COSMETOLOGY STATE BOARD EXAM  -  TOMORROW?
GET THE QUESTIONS & ANSWERS  -  TODAY!
NEW, for JUNE 2016
Our newest study-guide, entitled "Crash Course" was released in June 2016, and was designed for those with NO TIME TO STUDY.
Crash Course provides you with the 500 Most Asked State Board Exam Questions (and answers), on the 2016 Exam, in Your State. No other company offers this.
It is available 2 ways:
1) Immediately; (E-Book) - thru your email address; and it can be viewed over-and-over, anywhere you can access your email, or by;
2) Post Office delivery; (Hard Copy) - it takes 2/3 business days to arrive at your home, school, or business address.
Same great questions and answers, two different delivery methods.

Our material
gives you the CURRENT, REAL and ACTUAL 2016 questions to read and study
You get the 500 MOST ASKED QUESTIONS (and answers) on the State Board Exam,
for 2016, in your state
.
Visit our Free Practice Test page to take a 50 Question Free Cosmetology (Practice) State Board Exam, and see how you do!
Take the Crash Course, Easy Pass Cosmetology challenge today. 

Our competitors give you "suggestions".
We give you "actual questions & answers" from 2016.
Which would you prefer; suggestions or questions?

Money back guarantee does not apply to Crash Course.
The E-Book is designed to be read electronically (ex: computer, Tablet, iPad, iPhone, Android), and will print-out poorly, if at all.
Not Available in Spanish.
Available Only in English.